Last updated on February 4th, 2020 at 10:08 am
PhotoAndTips Resources & Affiliate Partners
Welcome to the PhotoAndTips Resources & Affiliate Partners Section
Some of the links in the posts, pages, website are "affiliate links." This means if you click on the link and purchase the item, I will receive an affiliate commission. Regardless, I only recommend products or services I use personally and believe will add value to my readers.
Thank you for your support!
---
---
---

---
---

---

---

---
---
---
PhotoAndTips has moved from GoDaddy to SiteGround and guess what? Now the website is 2 seconds much faster than before. SiteGround has a 1-click installer and free website transfer.
For WordPress speed, SiteGround offers SuperCacher on all plans, live chat 24/7, phone 24/7, SSD drivers for all plans and the most important thing FREE SSL Certificate.
I highly recommend using SiteGround for your website. CLICK HERE.
We have used Pingdom to test the loading time of identical WordPress websites hosted on the 12 different hosting companies.
The faster loading result for SiteGround was achieved with the SuperCacher switched on for the website.
---
---
SociallyViral
SociallyViral is a beautifully designed WordPress theme that is built to be engaging, fast, and most importantly, boost viral traffic. With features to help increase social sharing, you'll get more traffic from the web's top social media websites and also boost your search engine rankings.
The Schema is the fastest loading, ultra-SEO friendly WordPress theme. Featuring all the best MyThemeShop features, including our custom options panel, all our shortcodes and widgets, and pixel-perfect design.
The schema also includes rich snippets in order to help search engines your site and rank you higher.
I highly recommend using MyThemeShop for your website. CLICK HERE.
---
---
---
---
In a world where image matters, boring isn't an option. PicMonkey helps everyday creatives design compelling images that make a point, express a view, and leave an impression.
With PicMonkey's photo editing and design tools, good portraits become even better, meh photos transform into sparkling masterpieces, and words on shapes turn into richly communicative graphics.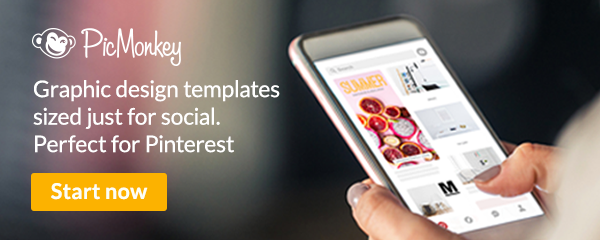 ---
---
The largest online pre-owned camera and photography equipment store.
Customer Benefits
Free ground shipping on all Continental US orders $99+
Free returns within 14 days
Everyday low prices up to 40% below retail
6 Month Warranties on pre-owned gear
Extensive inventory of high-demand photography gear
A team of industry experts inspect and grade all products
Unmatched customer service for more than 35 years
I highly recommend using KEH Camera Store for your photography.
---

---
---
---
---

---
Bluehost
Bluehost is one of the oldest and most reputable shared hosting companies on the Internet. All their cheap web hosting plans include Unlimited bandwidth and almost everything unlimited. For the level of services and performance offered by Bluehost, their pricing is just amazing.

"Set up WordPress with just a click and manage all your installations from one place. Try us and love us, or get a refund within 30 days of signing up."
---
---
---
---
---
Content Samurai Free Trial
If you want a fast and simple way to create professional videos, then you're going to love this…
It's a new video creation tool I just discovered called "Content Samurai", that's unlike anything I've ever seen…
In fact, the first time I played with it my jaw just about hit the floor…
I was able to go from a script to a fully finished ready-to-watch video, complete with a voice track, imagery, music, the whole lot, in under 30 minutes – NO JOKE!
And it actually looked awesome!
And not only was it easy to do, I actually really enjoyed doing it. (and that's not something I would usually say about making videos).
Look, you simply won't believe how easily you can now produce really cool videos until you've tried it…
If you're already using video and you want to 10x your results; OR
You're brand new to video and want to shortcut the whole learning process and start getting results immediately…
Content Samurai really is a game-changer…
PLUS…
You can try it out for free with no obligation to buy via the link below.
So go check it out now, TRUST me, you'll be glad you did…
And this AWESOME YouTube SEO Cheat Sheet that's jam-packed with a ton of simple and actionable tricks you can implement immediately to boost your rankings with video…
And the best part is it's TOTALLY FREE….
If you want to drive traffic with video, this YouTube SEO Cheat Sheet can really help you out…
You can get it here:
DOWNLOAD your Video SEO Cheat Sheet Here (For FREE):
---

"What people tell us they really like about SendOwl
Instant payment - we don't hold your money. It is sent directly to your PayPal/Stripe account.
Monthly fixed payment – we don't penalize you for success, so if you start making lots of money then rest assured we won't be on your doorstep demanding a % cut.
Shopping cart - we make it easy for you to sell lots of products using a shopping cart.
Software licenses - we issue software licenses at the point of sale so you don't need a separate license software.
---
Cheap Photoshop Actions
Powered by Creative Market
Cheap Lightroom Presets
Powered by Creative Market
Awesome Photo Tips
Join our monthly newsletter
Thank you for subscribing.
Something went wrong.